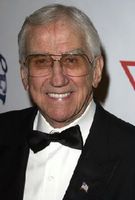 I was reviewing the guidebook and diet guideline for a new program we're launching and read with interest a tip to stay in control of your diet even if you are eating at a restaurant. As I read I was reminded of the time when I first witnessed someone take control of their order this way; I was at a dinner with
Ed McMahon
of "Tonight Show" and "Star Search" fame, and his wife Pam. He had just finished his own health-transformation at the Pritikin center in Santa Monica, learning how to improve his exercise and diet plans. And when the waiter of this gourmet restaurant came to take our orders, Ed proceeded to spell out exactly what he wanted on the menu - and exactly how it was to be prepared. Furthermore, Pam pulled a zip lock bag out of her purse with the only seasonings to be used, plus a guideline for the portion size and exactly how much salt was allowed to hit the plate. This was extreme.
I was blown away - here is a top personality in entertainment, and instead of living a life of decadence, he was proactively making sure that his exposure to heart disease and other diet related problems were much more under his control, simply by not letting the restaurant dictate what he would put into his body. Impressive stuff. This, of course was before I knew starting Beachbody was in my future, and thus before I got my own act together. That night I think I had the steak. The fries. Extra wine. Extra bread.
Not long after that time of my life, I learned my cholesterol was topping 300.
Things have changed in these fifteen years since that dinner! Food choices effect the quality of your life - no matter how successful you are.
Ed knows
. Now I know.